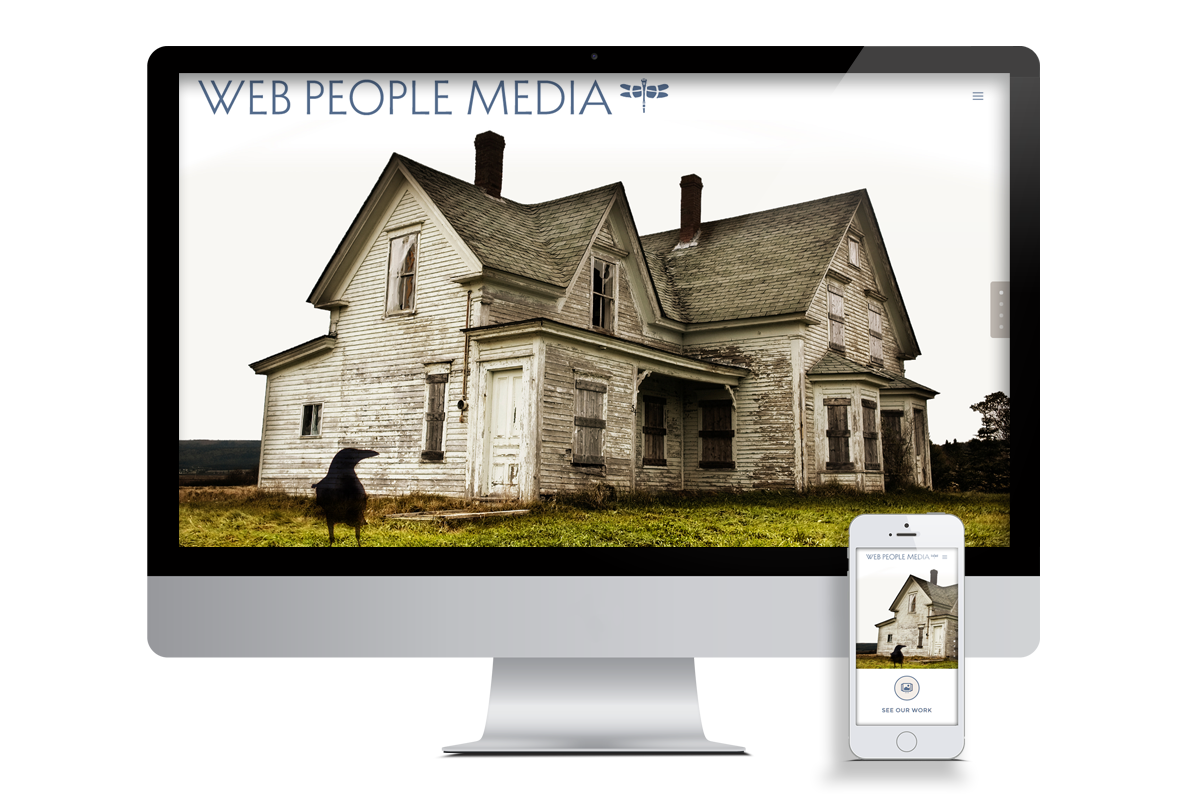 An amazing website is within your reach. Picture what it is that you need your website to do, and relax knowing that Web People Media can make it happen. Imagine how you want it to look, and we can turn that dream into crisp, visual reality. Finally get a website you'll want to admire and stare at for hours.
Don't sacrifice a high-functioning site for a beautiful design
Of course you want a beautiful website, but you need it to do certain things, and do them reliably. Your investment in a website absolutely requires that the site bring you measurable results. A website can:
Drive direct sales and leads, relieving your team of tedious, time-consuming management tasks
Automatically update online accounts
Process contracts
Deliver time-sensitive news and updates
And much more. We'll show you how.
Don't get boxed in by someone else's limitations
Choose from the over fifty WordPress themes we provide (our favorite is Divi, by Elegant Themes), supply your own theme, or let us customize one to your specifications. Web People Media will design to both your dreams and your budget.
Choose the best tools to integrate your site into your existing business. Web People Media can guide you through the world of WordPress plugins and tools, ensuring your site is secure and powerful.
Choose the best way to work with us. Whether you prefer to Skype, meet face to face, email, or even grab a cup of coffee, we work with your style.
Don't sacrifice a beautiful design for powerful tools
Just because you need your website to perform doesn't mean it has to look like it was programmed in Basic by geeks. The geeks at Web People Media are also artists, with over twenty years of combined real-world experience in design and user experience.
We design what works for you. Your website is like your home or office: you need to be able to live and work in this space, so let's make it a comfortable fit.
Do something once, do it right.
It's an old adage—because it's true! The most effective strategies—those that give you the best return on your investment—are always those that you put in place just once and then they seem to run themselves.
Web People Media works with you to build a strategy that will create a memorable experience for your users while shaving hours off of your work week. At Web People Media we actively pursue ways to add value to your business and leverage the most reliable WordPress integration tools to create whatever you need:
Shopping cart
Wholesale store
Online contract
Conditional logic form
Appointment booking
Events calendar
Slideshow
Animating whiteboard
Video and image gallery
Audio player
Portfolio
QuickBooks (online) integration
Paypal integration
Paid content area
Customer database
Custom email management
Email marketing integration
Social follow
Social sharing
Social media structured post content (Open Graph)
Structured content (Schema.org compliant)
Custom blog layout
Landing page
Just about any functionality that you can dream of, or that your business needs, we can add and integrate with your website. We listen, we get it, and we make it happen.
Integrity

100%

Choices

72%

Design

95%

ROI

89%
Highly recommended! Web People Media is an excellent choice if you want a custom WordPress website with more than just basic blogging features. They've designed four websites for me so far and I'm more than satisfied. Web People Media does it all, from helping you choose your customizable template to custom web forms and logins, email marketing, online training videos, ecommerce, integrating shopping carts, PayPal and QuickBooks, social media, photo editing, copy writing, branding, designing logos, video work, graphic design, writing code, SEO, etc.
- Kat L.
I will never forget the day I found Web People Media and Leha Carpenter. I think it might have been divine intervention. From the get-go, Leha understood and supported the larger context of my work at Lightcap Farm and Publishing Company. She built me a gorgeous website, redefining the limits and scope of WordPress as I understood it. More importantly, she efficiently taught me how to manage the site's day-to-day operations, something that is not intuitive for me. Now that I'm up and running, Leha monitors my site and intervenes and trouble shoots as necessary. She also helps me launch new projects within the site. Most recently, I've been working with Leha on the design for our first book. She is funny, savvy, patient, and wise. At this point, I can't imagine what work would be without her!
- Carolyn C.
Web People Media designed four highly customized WordPress sites, mobile websites and a blog for my businesses. They also designed logos, watermarks, t shirts, banners, twitter cards, business cards, fliers, and other business marketing items for our Cali K9® and California K9 Solutions® brands. We're extremely pleased with the quality of Leha Carpenter's graphic design and writing skills, WordPress training and website design, software technical know-how, and customer service skills. Highly recommended!
- Jas L.
Website Design
was last modified:
July 23rd, 2016
by