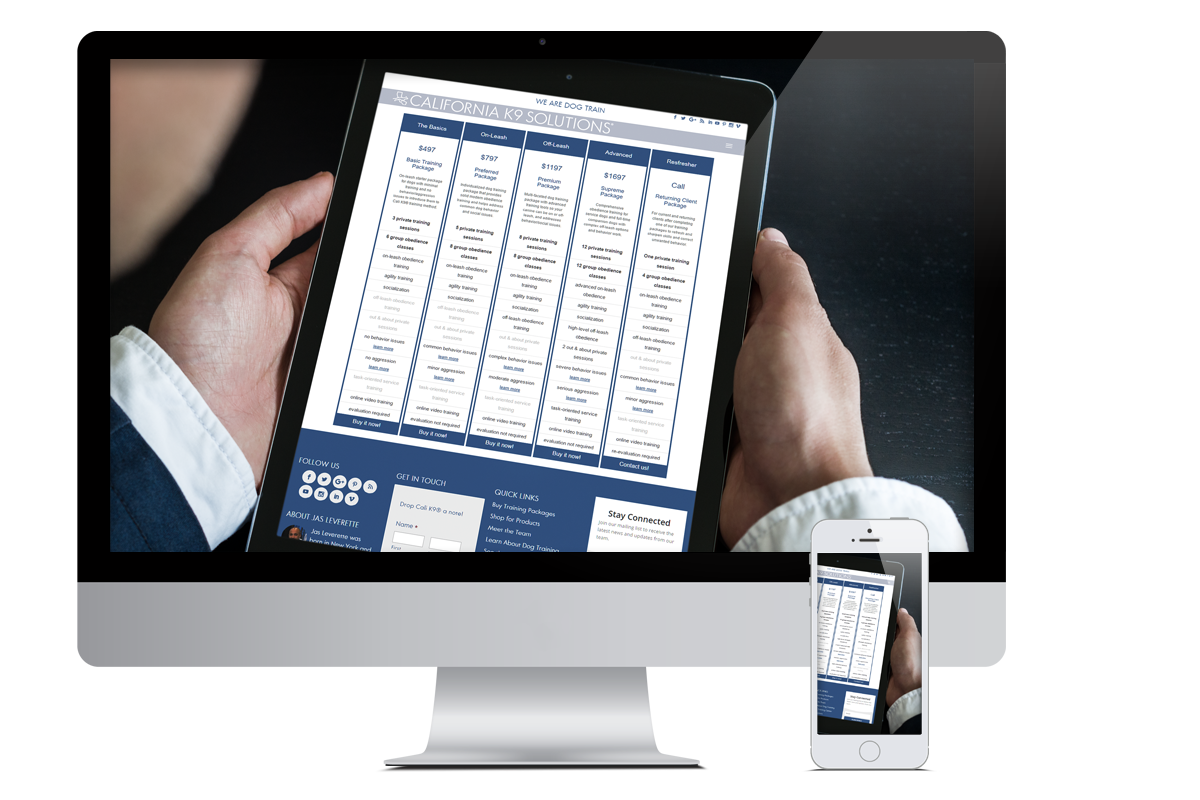 Logic and contracts and stores—oh my!
Your site needs to perform certain functions: a booking system, a shopping cart, user management, intake forms, or maybe an online contract your users need to electronically sign.
And everything has to fit together—and work right. Is that too much to ask?
Nope. It doesn't have to be.
Let us deal with the complexity
A mother's love should be unconditional. Not so business forms.
Conditional logic can make a complex form or contract seem simple, and can prevent the wrong person filling out the wrong information. So too, custom login forms can ensure that only the right people end up on the right pages. And online integrations can make sure customer data updated on your website is also reflected in your online business management tools. Okay, so functionality isn't exciting, but if it's not there, or worse yet, breaks when you need it, you will feel it. Don't get stuck in the ouchy place.
Web People Media's team has over 20 years' combined experience and training in systems logic and software design, with a focus on business application. You need it, we build it. Whatever you need your website to do, let us make that happen for you!
What Should Your Website Do?
You imagine it, we design it. Here are just a few ideas to get you started:
Shopping cart
SEO
Call to action
Wholesale store
Online contract
Conditional logic form
Appointment booking
Events calendar
Slideshow
Animating whiteboard
Video and image gallery
Audio player
Portfolio
QuickBooks (online) integration
Paypal integration
Paid content area
Customer database
Custom email management
Email marketing integration
Social follow
Social sharing
Sales Funnel
Social media structured post content (Open Graph)
Structured content (Schema.org compliant)
Custom blog layout
Landing page
Redirect Management
If there's a fire on your website it should be from your passion, not your programmer's confusion
What do we mean when we speak of design in the context of function?
We mean that from a great design you should expect a great experience. The goal is always to extract from your business model the simplest, most elegant solution that will meet yours and your clients' needs. We create a design that follows this essential logic, and we build not just a collection of pages, but a universe of connected parts that serve your core goals while keeping things clean, calm, and simple.
Design is core, and core is design.
The right tools for the right job
We are not going to kid you. There are a ton of plugins and themes available for WordPress self-hosted websites to use, and many of them are unreliable, and some are outright ripoffs. Still others might be perfect in one scenario, but just not the right tool for your needs.
Use us.
Web People Media can guide you to the most reliable tools for your needs. We will never oversell you on technologies you don't need, and our years of experience have given us deep insight into the best practices for choosing the right tools for each project. These are the tools that integrate with what you already have, are well-maintained, and are furnished by accountable businesses.
Web People Media offers whole solutions that ensure your visitors will have a safe, useful, and pleasant experience while you save money letting your website handle tasks that used to require hours of your time to complete.
Just about any functionality that you can dream of, or that your business needs, we can add and integrate with your website. We listen, we get it, and we make it happen.
Integrity

100%

Choices

98%

Design

78%

ROI

85%
Highly recommended! Web People Media is an excellent choice if you want a custom WordPress website with more than just basic blogging features. They've designed four websites for me so far and I'm more than satisfied. Web People Media does it all, from helping you choose your customizable template to custom web forms and logins, email marketing, online training videos, ecommerce, integrating shopping carts, PayPal and QuickBooks, social media, photo editing, copy writing, branding, designing logos, video work, graphic design, writing code, SEO, etc.
- Kat L.
I will never forget the day I found Web People Media and Leha Carpenter. I think it might have been divine intervention. From the get-go, Leha understood and supported the larger context of my work at Lightcap Farm and Publishing Company. She built me a gorgeous website, redefining the limits and scope of WordPress as I understood it. More importantly, she efficiently taught me how to manage the site's day-to-day operations, something that is not intuitive for me. Now that I'm up and running, Leha monitors my site and intervenes and trouble shoots as necessary. She also helps me launch new projects within the site. Most recently, I've been working with Leha on the design for our first book. She is funny, savvy, patient, and wise. At this point, I can't imagine what work would be without her!
- Carolyn C.
Web People Media designed four highly customized WordPress sites, mobile websites and a blog for my businesses. They also designed logos, watermarks, t shirts, banners, twitter cards, business cards, fliers, and other business marketing items for our Cali K9® and California K9 Solutions® brands. We're extremely pleased with the quality of Leha Carpenter's graphic design and writing skills, WordPress training and website design, software technical know-how, and customer service skills. Highly recommended!
- Jas L.
Website Business Tools Integration
was last modified:
July 22nd, 2016
by