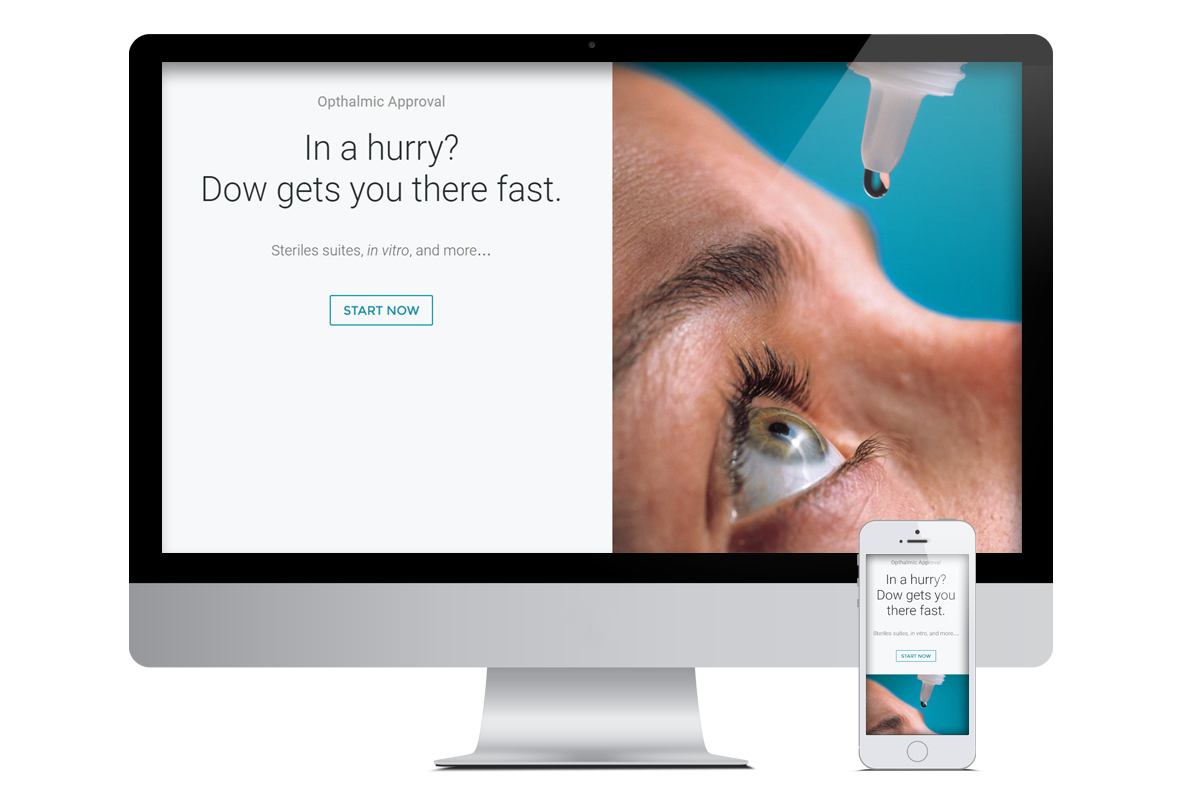 They begin with a sexy headline that leads you through a moving story, exciting imagery, compelling value propositions, helpful free stuff, trust-building testimonials, and finally, a call to action that feels like you just HAVE to click on it. But who designs these mythical beasts?
Why, we do, of course!
If nobody understands you, you might be a landing page!
It's just one page, but oh, what a page! An art form and a science have risen from the need for effective landing pages. Why? Because done right, they can act as a cash cow—and they practically run themselves.
Not to be confused with the home page, which functions as the central hub of a website, the landing page is somewhat misunderstood, a lone wolf. Self-contained and self-reliant, the landing page exists for a sole purpose, clearly defined from the outset, and targeted as such in search engine results.
The components of a landing page—the headers, hero shot, narrative, social proof, reinforcing statements, and call to action—all exist within the page, and often in a very specific order. This can make for a very long page, and you might wonder if web visitors, so often pigeon-holed to be non-readers, would ever get to the bottom of such a page. But this is where the science of landing pages really shines. Visitors can and do reliably reach the bottom of landing pages, and once there, are calculatedly likely to take you up on your offer.
Want to learn why landing pages are so effective, and how you can put them to use as a part of your digital marketing strategy? We'd love to show you!
Know your limits. Push them where appropriate.
The art of great design is at least partly in understanding the major constraints that exist, and why they exist. To create a great landing page that grabs, holds, and then converts your visitors, you have to follow some pretty strict rules, but once you understand them, there's plenty of room for creativity.
Web People Media can help guide you through the major requirements while exploring where you can get creative.
A landing page is like a sonnet
The bard might disagree, but like a sonnet, a landing page is tight in construction, focused, and kinda long…
Despite its length, building a great landing page can be fairly fast—after all, it's just one page, right? But planning it effectively can require some thought, and yes, design.
Your goals with a landing page are specific, so we will go over each of them and plan how to address each piece to best achieve results for your particular offering.
Designing and planning a landing page can be one of the most rewarding projects you take on in web marketing, because they are at once highly structured and highly creative—and they can get amazing results for the right offering.
Easy-peasy
Of all the digital marketing tools you might use, landing pages are among the easiest to calculate your ROI for.
For starters, it's just one page, so your analytics tools will easily be able to aggregate data for that page.
Then, too, a good landing page is highly focused, so it acts as a funnel, pulling in specific visitors looking to solve a specific problem. This means not only can you look at your results for targeted keywords, but you will be getting a concentration of qualified buyers coming to a landing page if you've set it up right.
As long as your offering promises a definite segment of buyers a solution to a definite problem experienced by that segment, and your price is sensitive to their level of pain, your correctly-constructed landing page will act as a funnel for returns.
Integrity

100%

Choices

75%

Design

93%

ROI

99%
Highly recommended! Web People Media is an excellent choice if you want a custom WordPress website with more than just basic blogging features. They've designed four websites for me so far and I'm more than satisfied. Web People Media does it all, from helping you choose your customizable template to custom web forms and logins, email marketing, online training videos, ecommerce, integrating shopping carts, PayPal and QuickBooks, social media, photo editing, copy writing, branding, designing logos, video work, graphic design, writing code, SEO, etc.
- Kat L.
I will never forget the day I found Web People Media and Leha Carpenter. I think it might have been divine intervention. From the get-go, Leha understood and supported the larger context of my work at Lightcap Farm and Publishing Company. She built me a gorgeous website, redefining the limits and scope of WordPress as I understood it. More importantly, she efficiently taught me how to manage the site's day-to-day operations, something that is not intuitive for me. Now that I'm up and running, Leha monitors my site and intervenes and trouble shoots as necessary. She also helps me launch new projects within the site. Most recently, I've been working with Leha on the design for our first book. She is funny, savvy, patient, and wise. At this point, I can't imagine what work would be without her!
- Carolyn C.
Web People Media designed four highly customized WordPress sites, mobile websites and a blog for my businesses. They also designed logos, watermarks, t shirts, banners, twitter cards, business cards, fliers, and other business marketing items for our Cali K9® and California K9 Solutions® brands. We're extremely pleased with the quality of Leha Carpenter's graphic design and writing skills, WordPress training and website design, software technical know-how, and customer service skills. Highly recommended!
- Jas L.
Professional Landing Pages
was last modified:
July 22nd, 2016
by