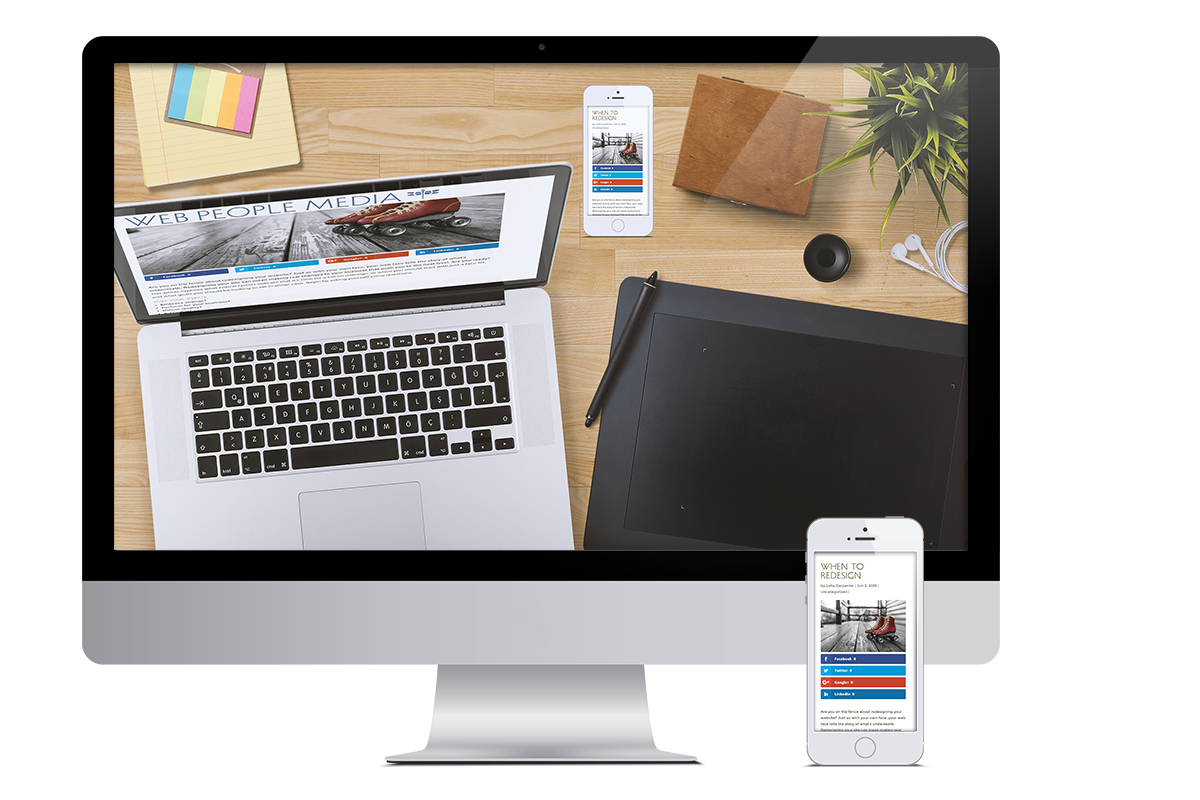 You have a lot to offer. Do your clients know it? It's a no-brainer: want to stay relevant? Offer timely information to your customers. But who has the time? We do. Let Web People Media turn your helpful ideas into professional, concise blog and social posts that help your customers to help themselves—and to remember you!
Blogging is content marketing
Blogging is the most popular form of content marketing on the Internet. And for good reason. A business blog can:
Attract attention to you, your brand, and your offerings
Help you to help others, giving you a means to identify your client's needs and address them
Build community
Create a platform for stories that show, rather than tell your visitors why they need your products or services
Give you the space to describe your offerings in greater detail
Give your readers a chance to imagine their better lives after buying your products or services
Establish trust, fondness, and desire
Embed product and service offerings in the context of giving help
Create stages for more difficult, or high-ticket conversions
Offer visitors a sense of total freedom while guiding them anywhere you want
A blog is your chance to let your offerings sell themselves via your story, and at the reader's own pace. The story itself will often be enough to bring in and retain visitor traffic, but it doesn't stop there. You can build and keep your visitor community by any of a number of means, including:
Creating a conversation
Encouraging sharing and opinions
Promising more in the next article
Cross-linking to related posts, categories, and tags
Taking advantage of your most popular posts
Generating email newsletter optins
Creating a habit with readers
Announcing events and offerings
Design a better experience and make yourself indispensable
Designing blogs is about creating an inviting and uncluttered space for users to visit, absorb content, and get answers without feeling pressured or confused. Text, layout, video, and images work together to weave story but also allow your visitors to find what they're looking for quickly.
The flow of your blog should also help you to:
Increase search engine results (SEO)
Monitor user engagement
Cross-link to other relevant content
Offer products and services
Establish yourself as an authority in your field
Give your brand increased exposure
Web People Media can help you design a well-planned, regularly scheduled blog that will meet all of these goals while adding beauty and depth to your web presence.
The evidence is in: blogging improves ROI
Sites with blogs generate over double the leads that sites with no blog do. Blogging can also increase your site's chances of getting linked to by close to 100%. Why? Because as cliché as it sounds, content really is king.
People are trending toward doing their own web-based research on virtually every aspect of their lives, including purchases, services, their health, and more. Blogs are one of the most trusted sources of information these users turn to.
Blogs attract visitors to your site by:
Generating organic search engine results (want great SEO without PPCs? Your blog can do that.)
Organic link building (people link to a helpful article because it helps them)
Internal cross-linking (lead visitors from one article to another with relevant cross-links)
Long-tail keyword search results (longer articles about specific topics are better at targeting the best customers: those who are already searching for exactly what you are offering)
Blog visitors who find your site through search engine results are targeted visitors; in other words, they already know they have the problem that you know your offering will solve. This is buyer qualification, and it means that once there, they are much more likely to convert.
Blogs create conversions by:
Positioning you as an authority
Building trust
Building relationship
Building engagement
Letting visitors sell themselves
Creating a free resource that can be tapped at any time
Creating a platform for branding
Passively generating testimonials
Integrity

100%

Choices

79%

Design

88%

ROI

98%
Highly recommended! Web People Media is an excellent choice if you want a custom WordPress website with more than just basic blogging features. They've designed four websites for me so far and I'm more than satisfied. Web People Media does it all, from helping you choose your customizable template to custom web forms and logins, email marketing, online training videos, ecommerce, integrating shopping carts, PayPal and QuickBooks, social media, photo editing, copy writing, branding, designing logos, video work, graphic design, writing code, SEO, etc.
- Kat L.
I will never forget the day I found Web People Media and Leha Carpenter. I think it might have been divine intervention. From the get-go, Leha understood and supported the larger context of my work at Lightcap Farm and Publishing Company. She built me a gorgeous website, redefining the limits and scope of WordPress as I understood it. More importantly, she efficiently taught me how to manage the site's day-to-day operations, something that is not intuitive for me. Now that I'm up and running, Leha monitors my site and intervenes and trouble shoots as necessary. She also helps me launch new projects within the site. Most recently, I've been working with Leha on the design for our first book. She is funny, savvy, patient, and wise. At this point, I can't imagine what work would be without her!
- Carolyn C.
Web People Media designed four highly customized WordPress sites, mobile websites and a blog for my businesses. They also designed logos, watermarks, t shirts, banners, twitter cards, business cards, fliers, and other business marketing items for our Cali K9® and California K9 Solutions® brands. We're extremely pleased with the quality of Leha Carpenter's graphic design and writing skills, WordPress training and website design, software technical know-how, and customer service skills. Highly recommended!
- Jas L.
Business Blogging
was last modified:
July 22nd, 2016
by